The Book A Time feature provides reps with a complete automated workflow for booking meetings with customers and prospects. Yesware's Book a Time eliminates the back and forth emails in booking a meeting and provides recipients with a list of available times on your Calendar.
To suggest a time for a meeting, open a new email message and click on the calendar icon at the bottom of the compose window to launch the Book A Time window.
The window will load your calendar and allow you to click and drag to indicate the times you'd like to offer your recipient. Give your meeting a title and specify a meeting length, location, and description. When a recipient books the meeting, all of these fields will populate onto the calendar invite.
By default, Book A Time will display your calendar. Using the "Book on Calendar" dropdown, you can switch to another calendar that you have permissions to edit. This lets you schedule meetings on those calendars.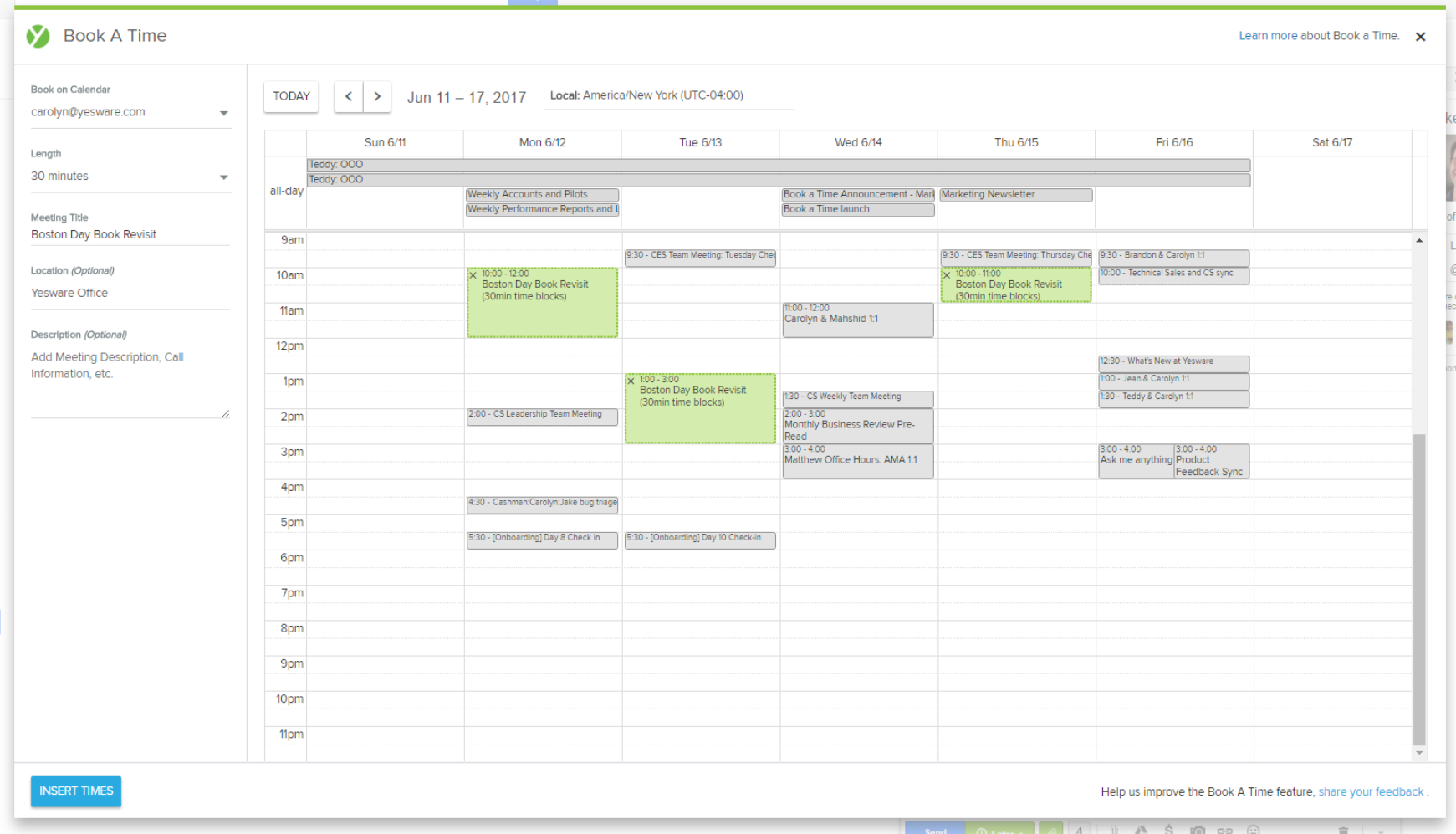 When you have finished setting the parameters for this individual meeting, click "Insert Times." The available time slots will then be inserted into the email message you were composing and a link the recipient can click on to schedule will be included as well. When you send this message, your recipient will be able to click the link that says "Click here to schedule a meeting." They will be brought to a landing page where they can select a specific time to meet from all the times that you have offered. Only time slots that are still available (not busy) on your calendar will be displayed on this landing page.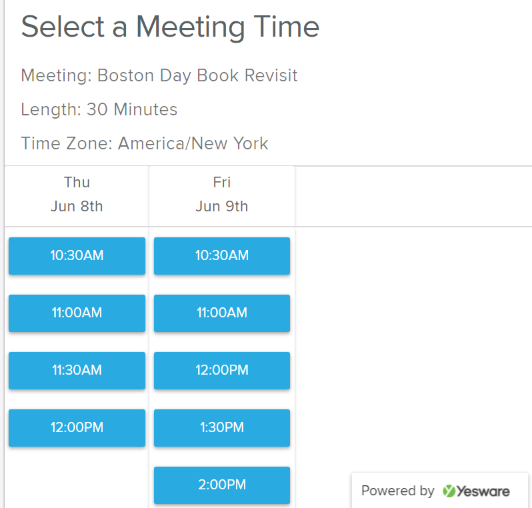 When a recipient selects a time, they will receive a calendar invite for the meeting, and the meeting will automatically show up on your Google calendar. The new calendar event will invite all the people who were on the original email that you included the Book a Time link in. Any recipients on the "cc" list of the original email will be added as optional attendees.
You will also receive an email from "Yesware Book a Time" to indicate that you have a new meeting scheduled.
If you are on our Enterprise plan, the meeting events will automatically sync to Salesforce, assuming the recipient is in your Salesforce environment.