With Yesware's reminder feature, you'll never miss a follow up again! Here's how reminders make your life easier:
Replace notes to yourself with scheduled email reminders to follow-up with a prospect
Let sales automation do the remembering for you
Prioritize emails that haven't received a response
How It Works
The reminder is easily set when viewing the email or through our Event Dashboard. You can set a date and time for the reminder and can set conditions for when you would like to be reminded. To set a reminder in the compose window, select the "Remind" button and set the date and time as well as condition for the reminder.
 You can review your current reminders in the Yesware Dashboard. The Emails section will show recent emails with any reminders currently set as well as the option to update or add a reminder. You can view more details by clicking the drop down next to the reminder.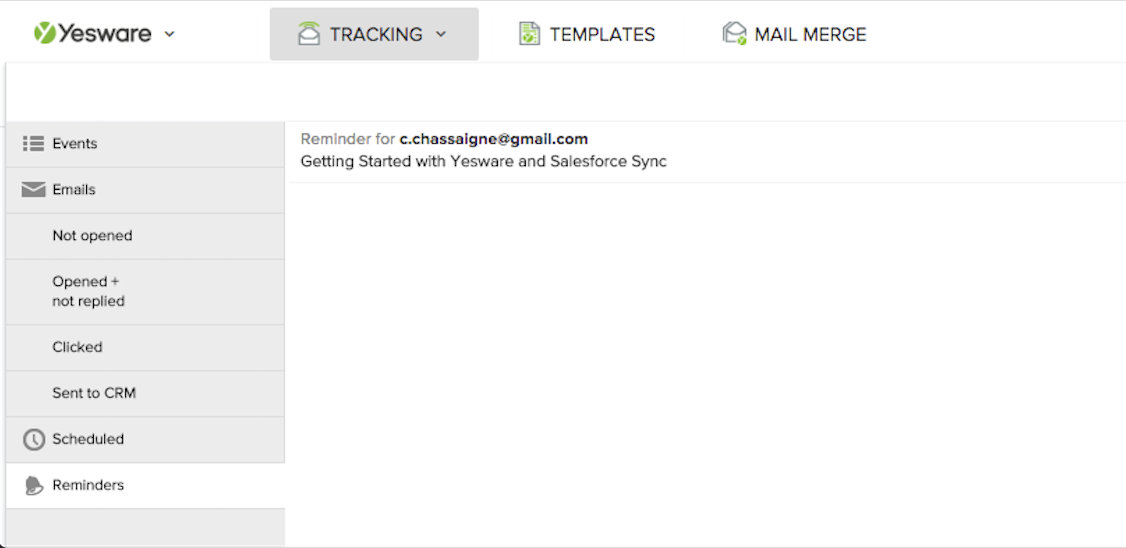 When the reminder is due, you are sent a new message right to the top of your inbox that contains the previous email thread and valuable tracking information that'll help you determine how best to follow up.