With Yesware's Click to Call feature, you can seamlessly place calls from your inbox with just one click. Yesware calls you and dials your prospect so you don't need to. After, a record of the call and discussion notes automatically sync to Salesforce.  Click to Call is a feature available to Enterprise tier accounts.
Here's how Click-to-Call makes calling easier (and faster):
You spend less time looking up numbers and dialing buttons
Your calls are more efficient—from setup through hangup
You follow up immediately after an email open, click, or reply, saving yourself hours per week
How It Works 
Click on an email in Gmail that is an existing Contact or Lead in Salesforce and initiate a call from the Salesforce Sidebar. We'll search for any contacts or phone numbers associated with the prospect's email address in Salesforce.  If there is no record found or if you'd like to use an alternative phone number, you can enter a number in the box provided and click "Call". From there, you will be asked to provide your telephone number.  This is the phone line that the call will occur on and the number that the recipient will see.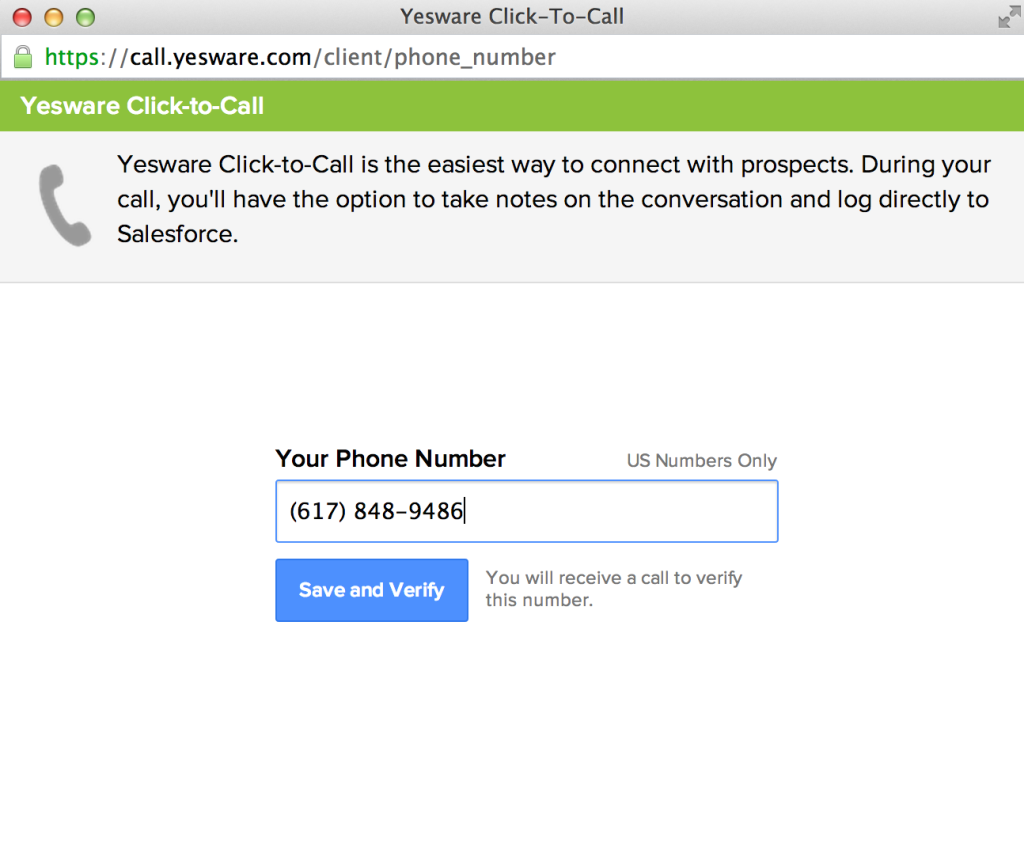 Once you enter the number, we will provide a verification code. We will call your phone and you will be asked to enter the verification code.  Once you have done so, you'll be directed to the recipient's phone number to proceed with the call.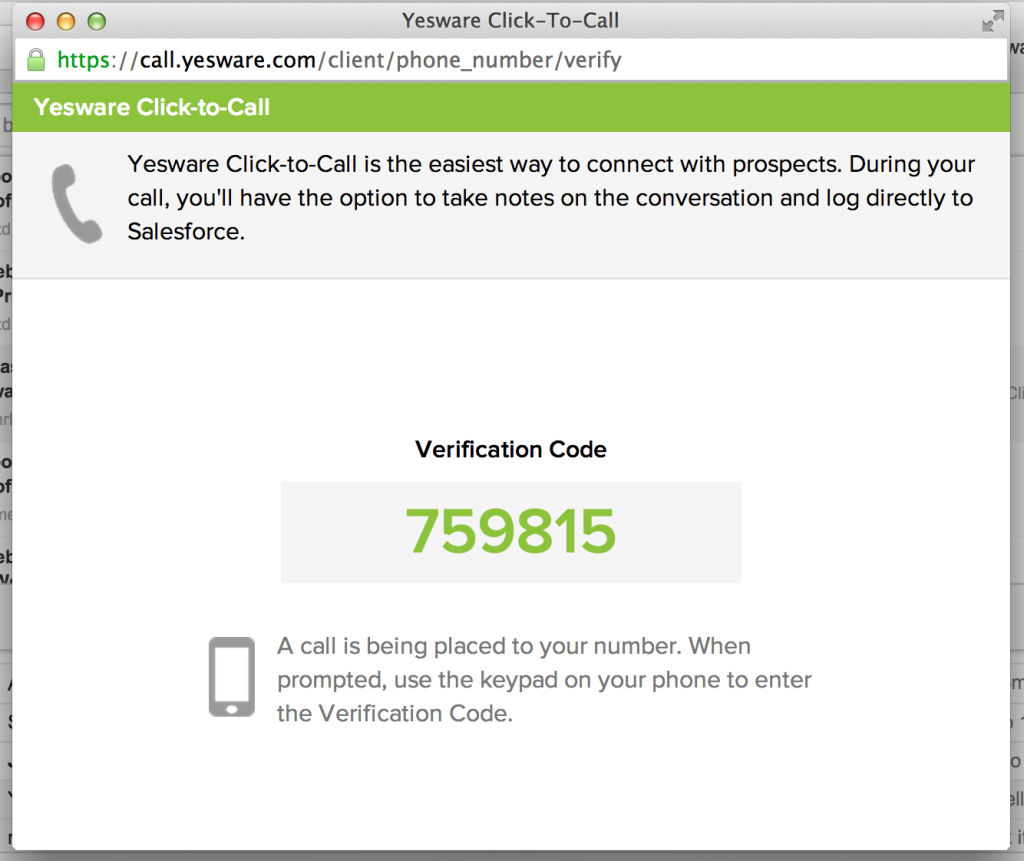 We will only ask you to verify your phone number once.  For all future calls, we will call your phone number directly and after you pick up, we will call your recipient. The recipient sees the phone number that you entered and verified prior to the phone call. In the call screen, you can make notes and create new tasks to be associated with the recipient. Once finished, the call record will be logged to Salesforce.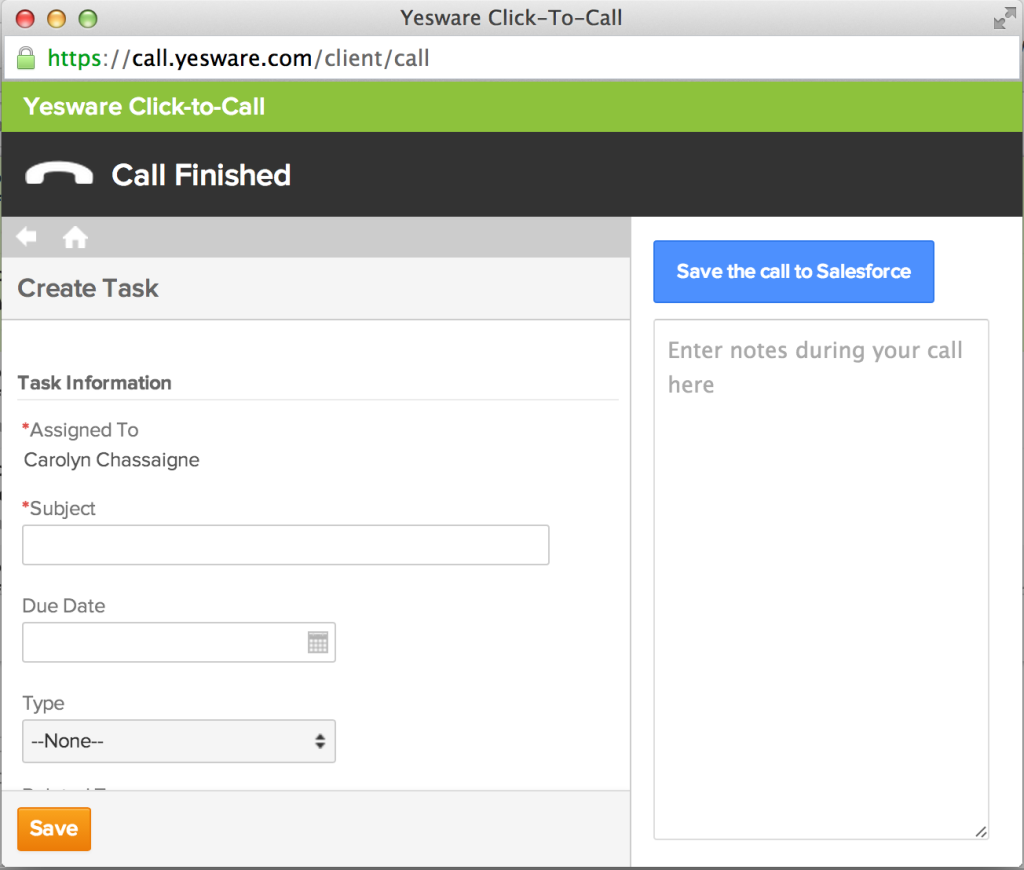 If you'd like to change the phone number associated with your Yesware account, click on any Click to Call number in the Sidebar. Next to your current number, there's an option to reset your phone number.