Yesware's presentation tracking feature gives you valuable insight into how engaged your audience is with your content.
You'll become more efficient at prospecting new leads and communicating with clients.
Not a Yesware user yet? Try a free trial.
How it works
You can track a presentation by adding a .pdf, .ppt, or .pptx document through our tracked attachment (green paper clip icon) option at the bottom of the Gmail compose window. Please note, you can also track presentations with Template Attachment Tracking.
You will be presented with options for asking recipients to enter their name and allowing downloads.
The presentation will be added to the email via a stylized link. Once the recipient opens and views the presentation, you will be notified through the Yesware Activity Feed at the top of Gmail.
The tracked presentations are indicated with a

icon in the Activity Feed.
You will be able to view the presentation reports by selecting the presentation name in the right section of the Activity Feed for the message. The report will include a summary of how many people were sent the presentation, how many views the presentation received, and the average time spent viewing the presentation.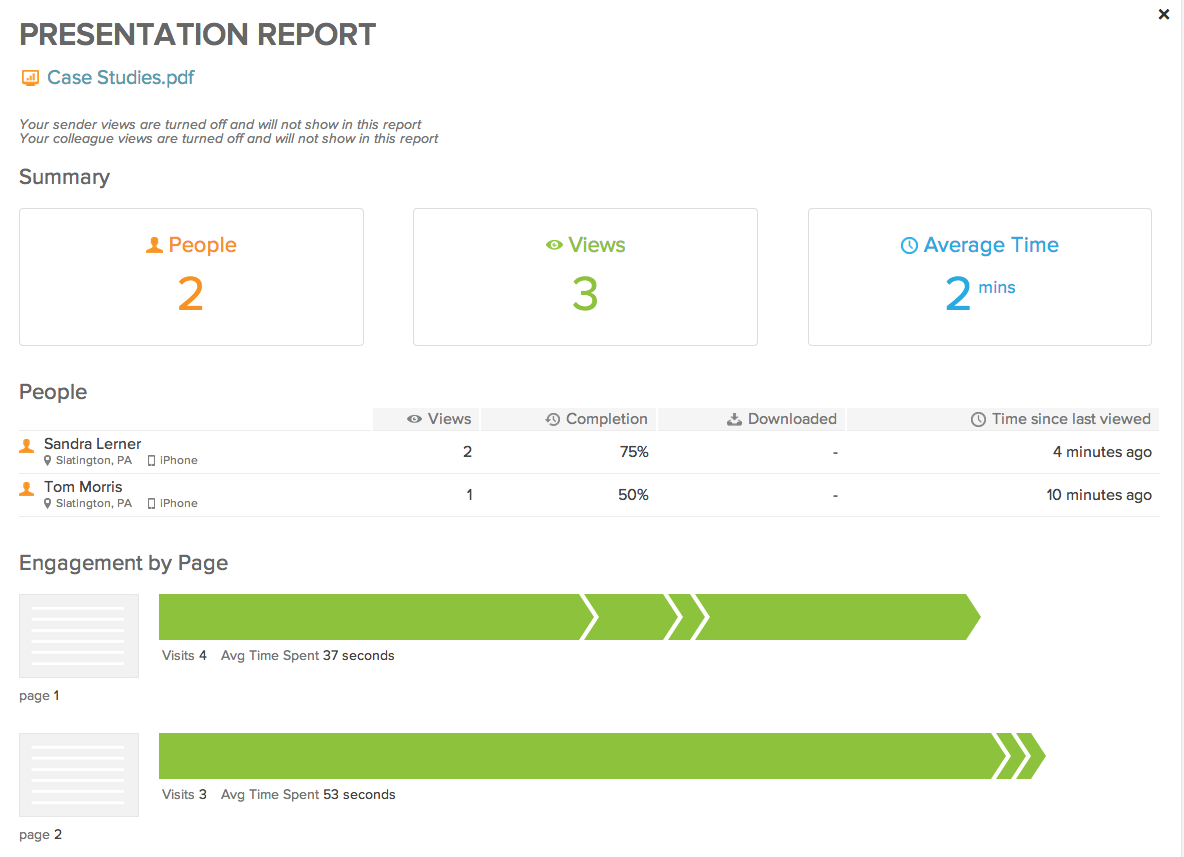 We also provide engagement per page and per user. Details such as pages viewed, downloaded, and time of last viewing of the presentation are broken out by user. We show the user's name (if you selected to ask their name), the device, and IP location.
Alternatively, you can find the presentation report in the top right corner of the original email.
If you are on the Enterprise plan with Salesforce sync enabled, the presentation view report will be synced to Salesforce.